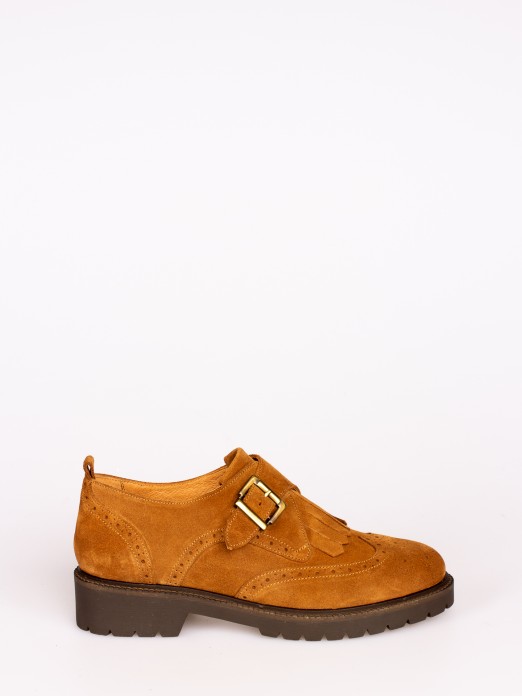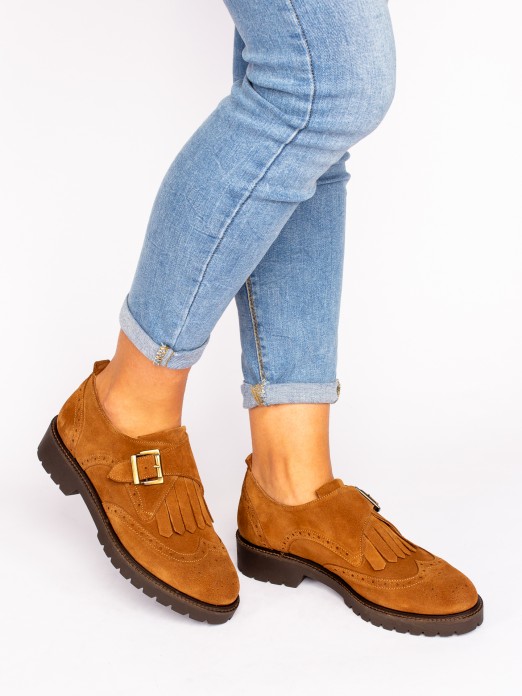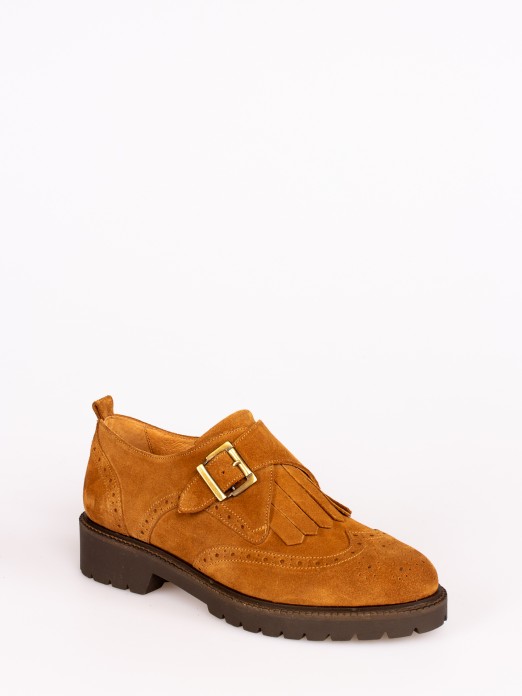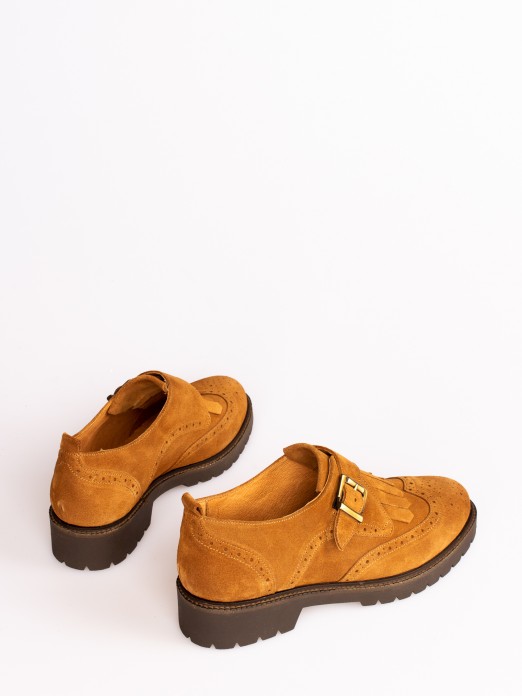 Track Sole Suede Shoes with Buckle
Promotion valid from 2021-11-25 to 2021-11-28
Promotion valid in the online store from 26th, 27th and 28th of November 2021. * Articles from the promotions area not included.
Details

MATERIAL

Shipping and returns
Leather shoes, made in Portugal, with buckle golden trim and fringe application. With English punch-hole detailing. Note for the track and non-slip sole.
Paid Returns (30 days) Send to our address
Free and Fast Delivery Above 70 € (Continental Portugal) in 3-4 working days
Track Sole Suede Shoes with Buckle