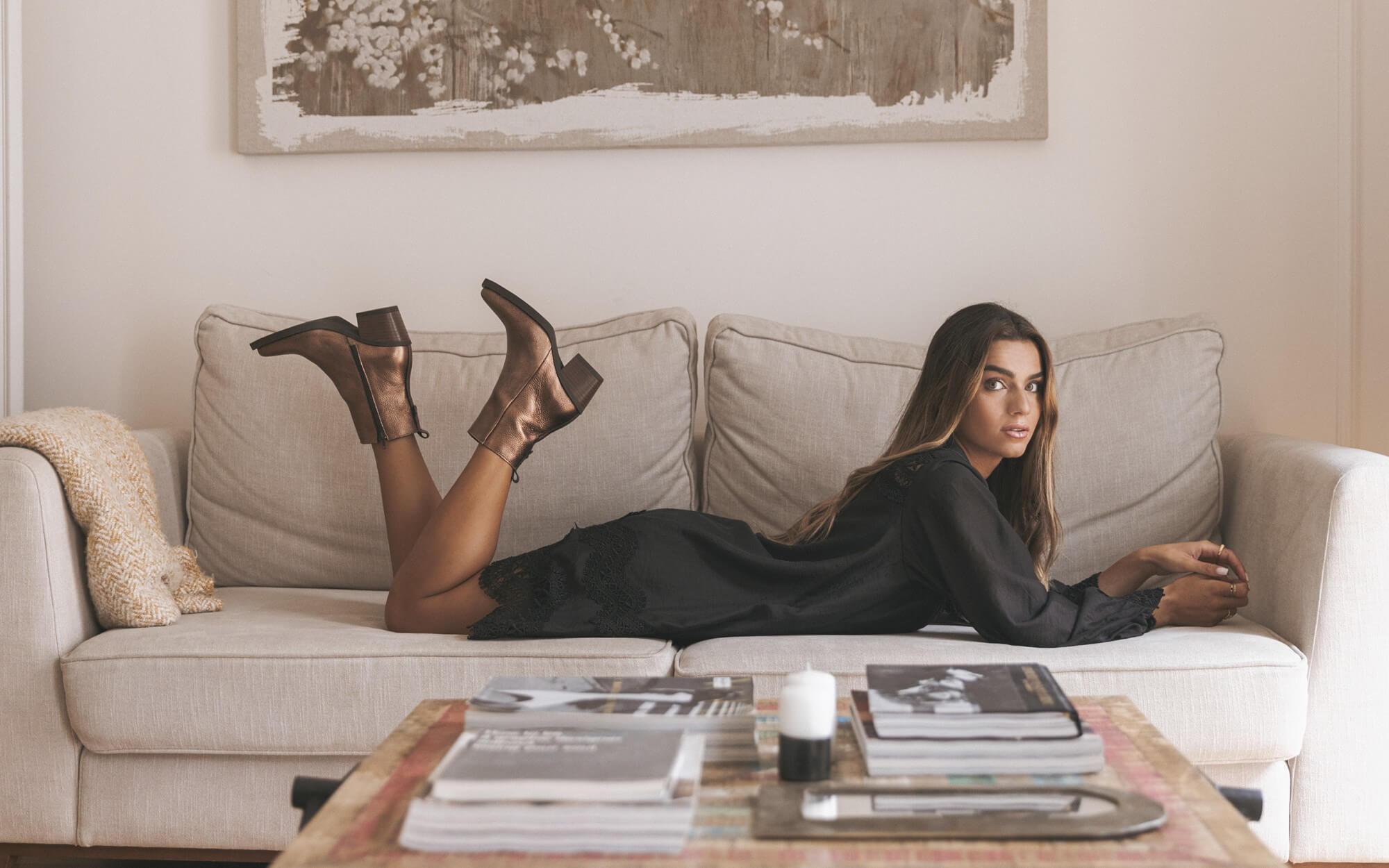 FOR THE COVERED WOMAN
every day is a new opportunity to reinvent yourself and celebrate your most authentic self
Sou simplesmente fã dos vossos produtos. A cada sapato, bota ou (agora) sandálias que adquiro sou sempre presenteada pela qualidade e conforto que os meus pés tão bem reconhecem. Muito Obrigada a toda a equipa tapadas (online).
Cátia Rodrigues, Viseu
Gosto muito de comprar calçado Tapadas. Além de bonitos e confortáveis, são de boa qualidade e o serviço pós venda é muito bom. Foram muito rápidos na entrega e são muito atenciosos. 5* recomendo
Jordana, Leiria
Adoro o calçado da tapadas muito confortável sandálias lindas de morrer 5* e produto português
Elsa Maria Mascarenhas, Setúbal
A primeira compra online que fiz foi antes de existir o novo site, realizei pelo Instagram com a ajuda incansável de alguém que me respondia a todas as dúdivas.
A segunda compra foi feita no novo site e adorei. Estão de parabéns pela simpatia, pelo profissionalismo e pela qualidade dos produtos. Obrigada!
Sónia Rodrigues, Loures
Portuguese shoes, with high quality

Free over €70, in 1-2 business days for mainland Portugal
Safe Payments

Credit Card or Paypal
Dedicated Customer Support

Via email, social media or online chat
Portuguese footwear and accessories | Tapadas
TAPADAS shoes are manufactured in about 50 Portuguese factories, in which we develop and produce our footwear. These are characterized by the quality of excellence and the small details thought to detail.