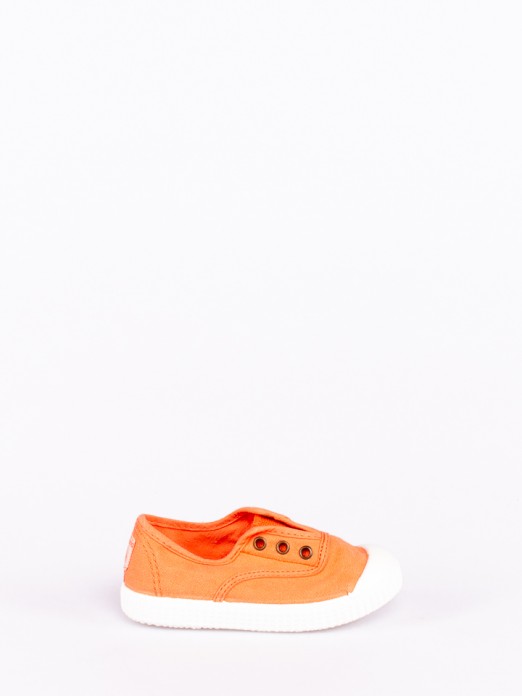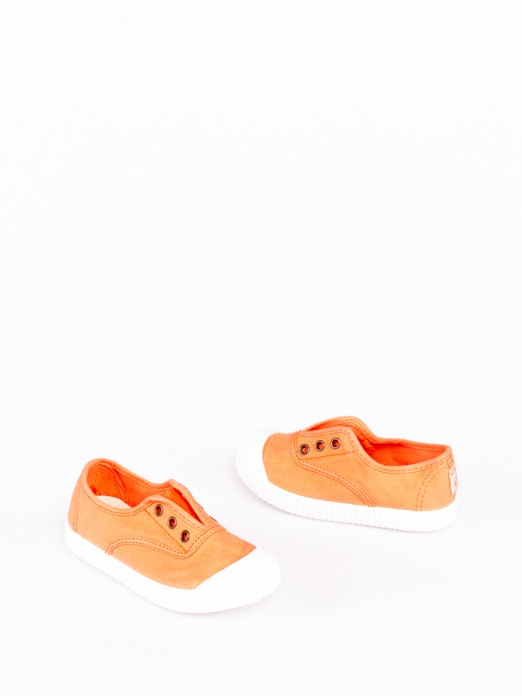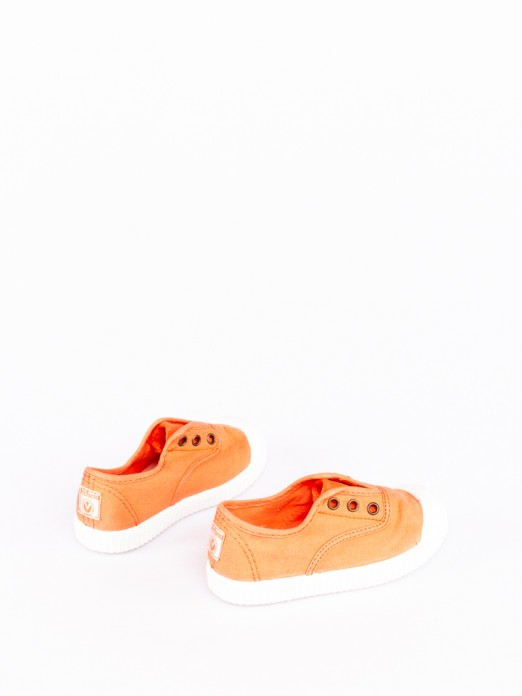 Victoria Canvas Shoes for Kids 20/34
Best price in the last 30 days: 34,90€
Valid balances from 2023-07-21 to 2027-11-30
Sale campaign valid from July 21 to September 14, 2023. Discount campaign in effect on selected items.
Details

MATERIAL

Shipping and returns
Classic canvas shoes fromávictoria. Produced in Spain with Dyeable Recycled Eco Cotton (DREC«) canvas and natural vulcanised rubber sole with rubber toecap. Includes an insole for added comfort. Features a soft elastic to allow easy fitting. One of the most versatile, ecological, lightweight and easily washable models. They present fragant elements.

In these Victoria shoes, we recommend choosing a size larger than usual.
Paid Returns (30 days) Send to our address
Fast and Free Deliveries Over Ç70 in 1-2 working days to Mainland Portugal and to Portugal (Islands) in 3 to 7 working days
Victoria Canvas Shoes for Kids 20/34