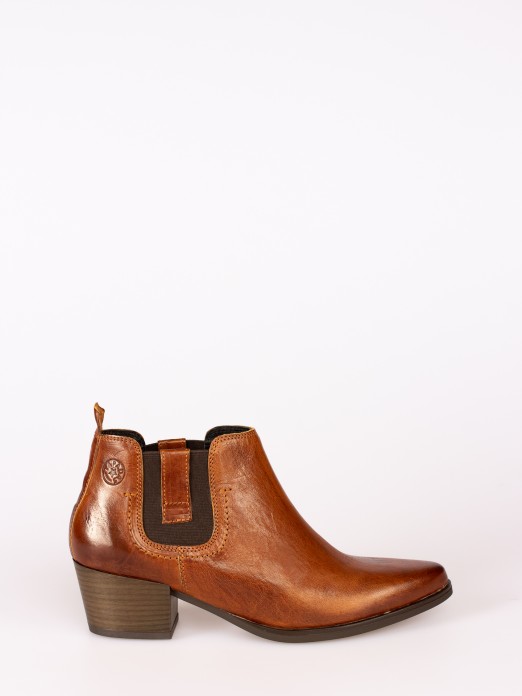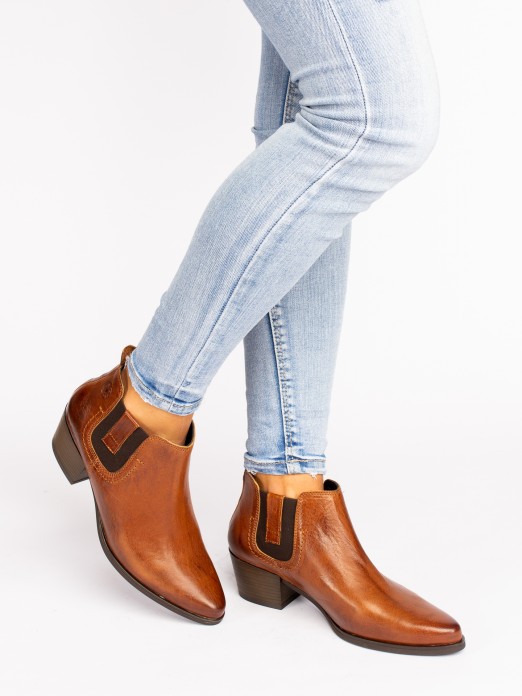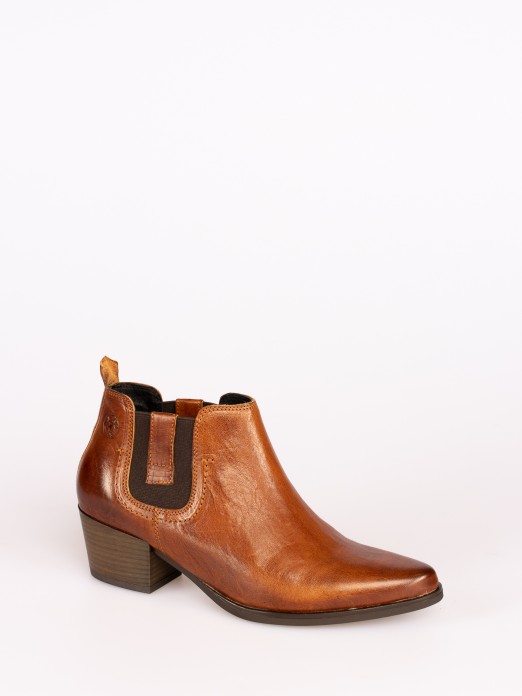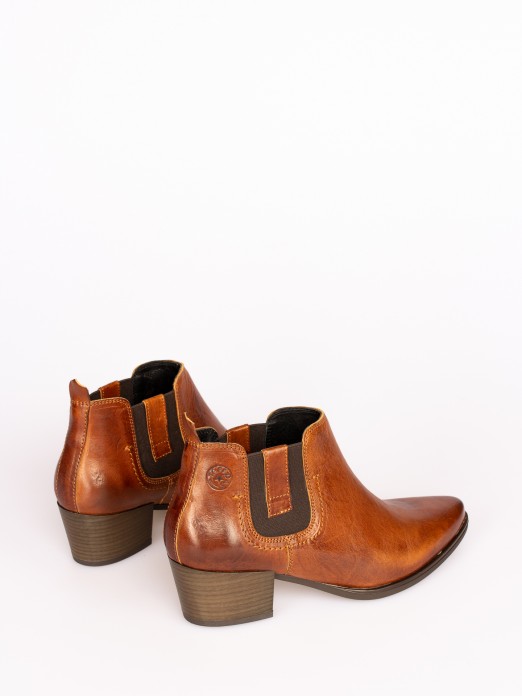 Rustic Leather High-heel Ankle Boot with Side El
Promotion valid from 2021-11-25 to 2021-11-28
Promotion valid in the online store from 26th, 27th and 28th of November 2021. * Articles from the promotions area not included.
Details

MATERIAL

Shipping and returns
Leather high-heel ankle boots, made in Portugal. Elastict detail on the two sides with a leather detailling above. Pull tab at the back for slipping on with ease.
Paid Returns (30 days) Send to our address
Free and Fast Delivery Above 70 € (Continental Portugal) in 3-4 working days
Rustic Leather High-heel Ankle Boot with Side El