The new Tapadas collection has arrived!
Discover the campaign that marks the entrance of the new season.
Tapadas carried out the campaign for the spring/summer 2021 season, inspired by the leisure moments of modern women. A year after the start of the pandemic, the Portuguese footwear and accessories brand, intended to present a more resilient and relaxed 2021, full of cheerful colors.
Focused in supporting and promoting the Portuguese economy, the brand registered the new campaign in the events warehouse company Festas & Sonhos, where it found furniture and decorative objects that fitted perfectly with the collection. Under the lens of CascaisPhoto Productions and make-up by makeup artist Cláudia Lisboa, the two female models from On Way Models made Tapadas new collection shine for the hot season.
Without ever forgetting the practicality to which it has accustomed us, Tapadas has brought back its suede casual sneakers. From the model with the application of fringes and tassels, to the model with laces or elastic and even the new arrivals of sport ballerinas, Tapadas promises to bring comfort and trend to the daily life of its customers. The new casual sneakers are now represented in the most cheerful colors of the season, such as blue, green, lilac, dark orange and yellow.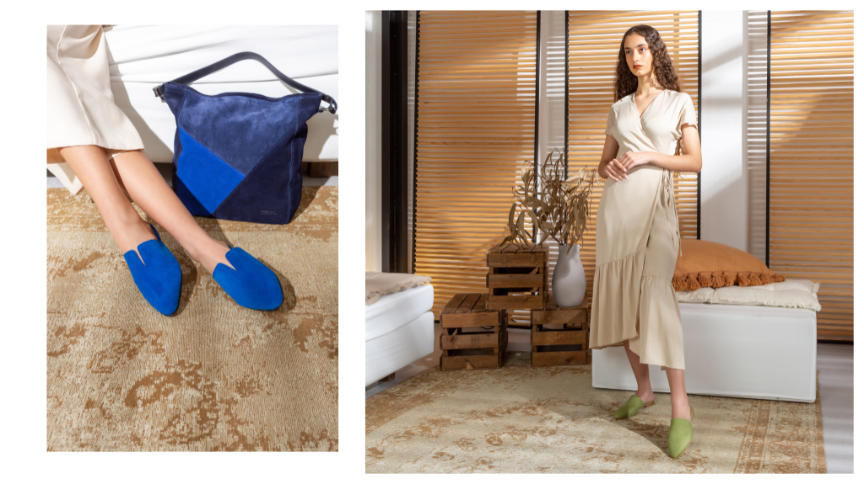 For the mid-season, mules take on a new life through cutouts, applications and innovative materials, such as raffia and multicolored textiles. Classic moccasins gain a new story being reinvented with different types of leather, colors and shapes, such as square toes or perforated leather. Short ankle boots also become fresher and lighter with a perforated effect materials. With a color palette of clay tones - such as dark orange and beige - Tapadas' mid-season brings us to a warm environment.
Para a meia-estação, os sapatos mules ganham uma nova vida através dos recortes, aplicações e materiais inovadores, como a ráfia e o têxtil multicor. Os mocassins clássicos ganham uma nova história ao serem reinventados com diferentes tipos de pele, cores e formatos, como biqueiras quadradas ou peles perfuradas. Também os botins de cano curto se tornam mais frescos e leves com o efeito perfurado sobre a pele. Com uma paleta de cores de tons terra – como o tijolo e o bege – a meia-estação da Tapadas remete-nos para um ambiente quente.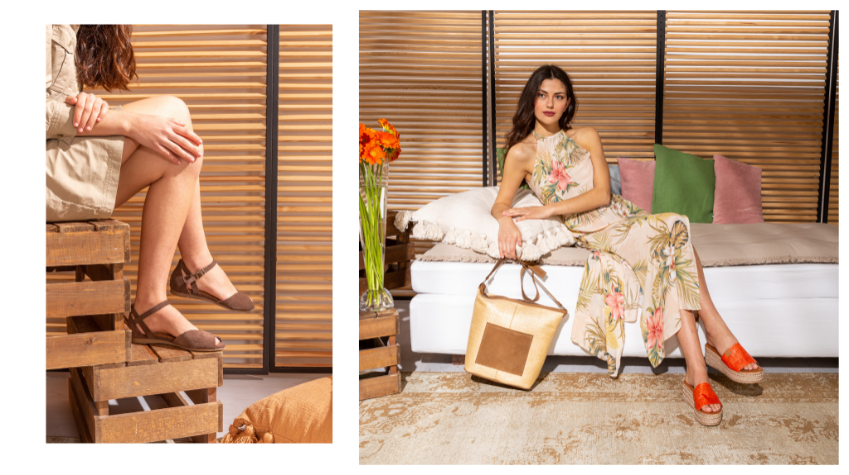 Tapadas summer will be light, fresh and practical through flat sandals, detailed flip flops and rope effect wedges.
Raffia will be the material that will mark the new season and you can find it in a huge variety of shoes and bags. Always innovative and with a guarantee of quality, the brand combines suede with raffia-style material, marking a new trend in the world of footwear and women's accessories.

Let yourself fall in love with the new collection and…
Feel stylish!