The new spring/summer season is right on the doorstep and the trends that you must follow to start building your looks are beginning to arrive.

At Tapadas you will find shoe trends for the hot season, without ever forgetting the essential comfort that is so important.

Keep up with the top 5 trends for spring/summer 2021:

1. Sneakers
If comfort is the watchword for your daily life, sneakers are always the safest option. This spring/summer season, sneakers will continue to be part of the trends, especially when combined with comfy looks (the tracksuit looks that have been in vogue since the beginning of the pandemic). But in addition to the more sporty looks, sneakers can be combined with casual looks, as they are gaining more and more prominence, style and colors. Inspired by the 90s models, retro cuts are back.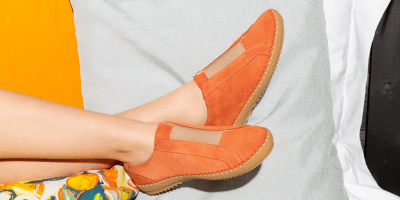 2. Moccasins and Mules
When we talk about style, we always talk about the strength that shoes add to any look. So, moccasins and mules are back in this hot season. They also appear with retro inspiration, square or pointed tips and with a wide combination of colors and materials.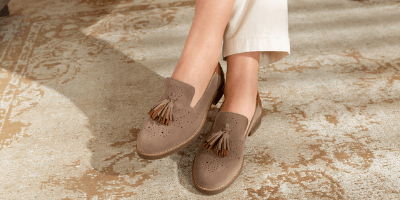 3. Wedges

Is there a more comfortable heel sandal? Wedges are back this season and featuring in sandal or clog versions. Comfortable, light and versatile, this trend will be the perfect balance for a work look or for a dinner at the end of the day.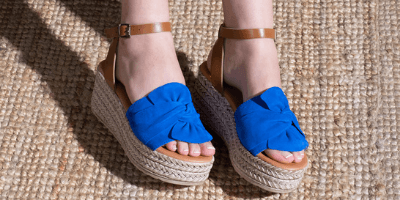 4. Raffia Sandals
For 2021, raffia becomes the main material and is gaining more and more prominence in shoes and other accessories, such as bags. In addition to the classic beige, the star material of the season appears in flip flops and wedges in the new-trend colors such as raspberry, green and violet.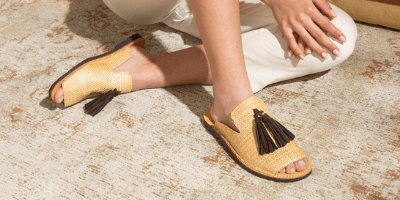 5. Slippers
There is no denying it: this model of flat sandals comes to occupy, increasingly, a special place in our wardrobe. It went from being an element of "sloppiness" and became the key piece of any look. Whether combined with dresses, skirts or pants, slippers make those looks more irreverent and trendy. In this spring/summer season, they come with innovative cuts, crossed straps and extra applications to add even more style.